Hi everyone,

Unfortunately we had to rollback Skyblock to about 4.5 days ago due to the issue with spawners being changed or deleted. This issue was caused by an update with the plugin that merges spawners and was not fixable. We are very very sorry that we had to rollback and plan on never having an issue like this again!

You will receive anything you purchased from the store within the time of the rollback and we will be doing a key all tomorrow (10/31/17) at around 6 pm est.

In addition to the rollback there is now an 75% off sale for Halloween and spawners in /shop are 10% off! We also have a few updates planned for this coming week.October keys will only be 60% off due to being super op!

<3
CycloneNetwork Team
​
|
Halloween FFA Event!
If you wish to compete commenting on this post would be highly appreciated! :c
|

What is this event?
This event of course if for Halloween, we will be holding a Free For All PvP tournament, but that's not all we've got planned. Anyone that is competing in the event will be hit with random potion buffs and debuffs, everyone will be affected and hopefully, it will be a huge pvp mess! Effects will range from speed and jump boosts to blindness, slowness, and invisibility. All players will be supplied armour that will be the same, of course, anyone who uses any disallowed clients or mods will be removed from the event and banned. Some players may be hit with some extra effects :c...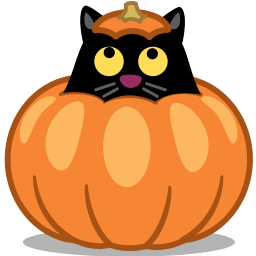 ...​
| 2v2 PvP Tournament​
|

What? An event? When? Where!?!
The event will be located on Prison, the event will be on
8 of October, 8AM AEST, 12PM GMT
and
6PM EST
(Keep in mind that Saturday will be Sunday for Australians). The event it a tournament that showcases the most talented PvPers on Cyclone Network, this event will be run by the one and only
@Hayden
(Dwiz) The teams will be random and once you're allocated a team member you cannot change. Once the top 2 teams are left there will be two 1v1 tournaments to ensure the best PvPers are receiving their rewards, if you are the top team you will 1v1 your partner for first place.
|

Prizes!
First Place
$25 Buycraft Voucher + Ingame Items
Second Place
$15 Buycraft Voucher + Ingame Items
Third Place
$10 Buycraft Voucher + Ingame Items...